What to look for when choosing a babysitter.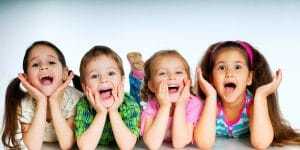 You desperately need some time to yourself…
You've been wanting a date night for months now but haven't been able to get the children minded…
You need to attend an appointment but you just can't find the time…
You feel guilty because you've asked your family or friends too many times to help look after the kids but you don't want to leave your kids with just anybody!
Having a reliable, fun and professional babysitter that you can rely on is so important. It gives you that feeling of freedom and being able to have some time for yourself.
All every parent wants for their child is the best, and especially when you are away from them, you want to know that your child is in the best care.
I have put together a list of what to look for when choosing a babysitter for your little ones:
Check Their References
When you interview a babysitter, this is a must. This is the person you are trusting your children's lives with and you want to make sure they are who they say and they have the experience that they say. Don't be afraid to ring families that they have babysat for in the past to ask what they were like with their children and what duties were performed.
Check their Qualifications
To be able to work with children in Queensland, you must hold a Blue Card which is a background check on the person that holds the card. Always make sure they are in possession of a valid Blue Card. It is also wise to make sure they have a current First Aid and CPR certificate to deal with any emergencies.
Interview

Make sure you conduct an interview before hiring a babysitter. Write a list of questions relevant to your family. We will all have the standard questions such as age, availability, experience etc, but make it more targeted to what you need for your family. Do you need the kids picked up from school? Do you need someone to make snacks or dinner if you're stuck at work? If so, ask questions such as how they are in the kitchen or what is their favourite kids 'go to meal' or their knowledge and experience about driving with kids in the car.
Invite the Babysitter for a Trial

This way you can see her style and how they interact with your children. Observe and see her playfulness, professionalism, or how she generally interacts with the children. Most importantly, see how the children react to her and the connection they make as they are going to be the ones spending the most time with her.
Trust your Gut Instinct!

On paper, your potential babysitter may have it all…. BUT…. There's something you don't like and you can't put your finger on it… Trust your instincts!
If this all seems like too much, why not let Coastal Babysitters do it all for you. We provide experienced, professional and reliable babysitters you can trust anywhere from the Gold Coast to Byron Bay. All our babysitters have gone through a thorough interview process and been reference checked. They must all have their Blue Card, Current CPR and First Aid certificate. All our Gold Coast and Byron Bay Babysitters are either MUMS themselves or have at least 3 years' experience working with children.
Being a mum of 2 young girls myself, on top of having all the above, I trust my gut instinct and would never hire anybody that I wouldn't feel comfortable looking after my own children.
So next time you're stuck for a babysitter on the Gold Coast or Byron Bay, we'd love to help. Visit our website www.coastalbabysitters.com.au for more information.
Orly x